New Online User Manual
01 August 2019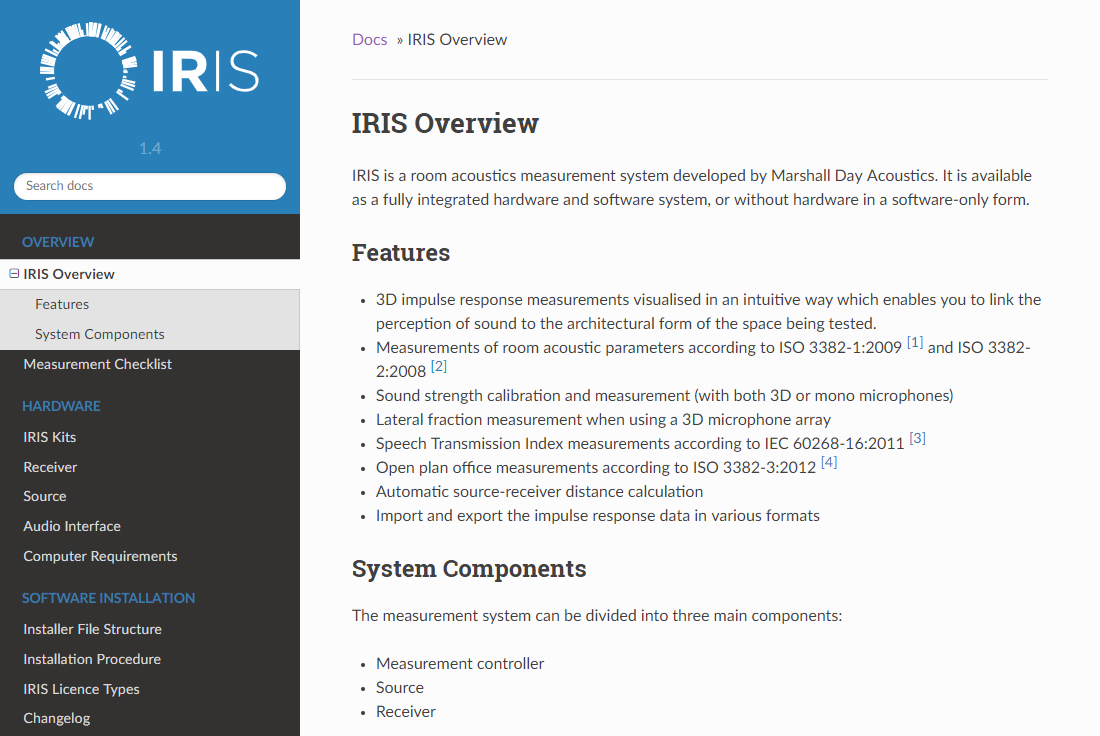 We are very pleased to share our new web-based User Manual:
All the content from the older style PDF User Manual has been refined and repackaged for the new format, which renders clearly on desktop, laptop and mobile devices.
The new User Manual also includes several new sections which explain how to use the new features of IRIS 1.4 including measurements for STI and open plan offices.
From version 1.4, an offline version of the User Manual is also shipped with IRIS and installed locally with the software for cases when internet access is not available.
Older
Newer
Marshall Day Software is like having an acoustic laboratory in the palm of your hand.

Associate Professor Yan Xiang, Tsinghua University

The operation and configuration of IRIS is effortless...

Sebastià V. Amengual Garí

I regard the acoustic designs of Marshall Day Acoustics to be amongst the finest and probably the most innovative in the world.

Dr Anders Gade, Technical University of Denmark