Open Plan Office Module
01 August 2019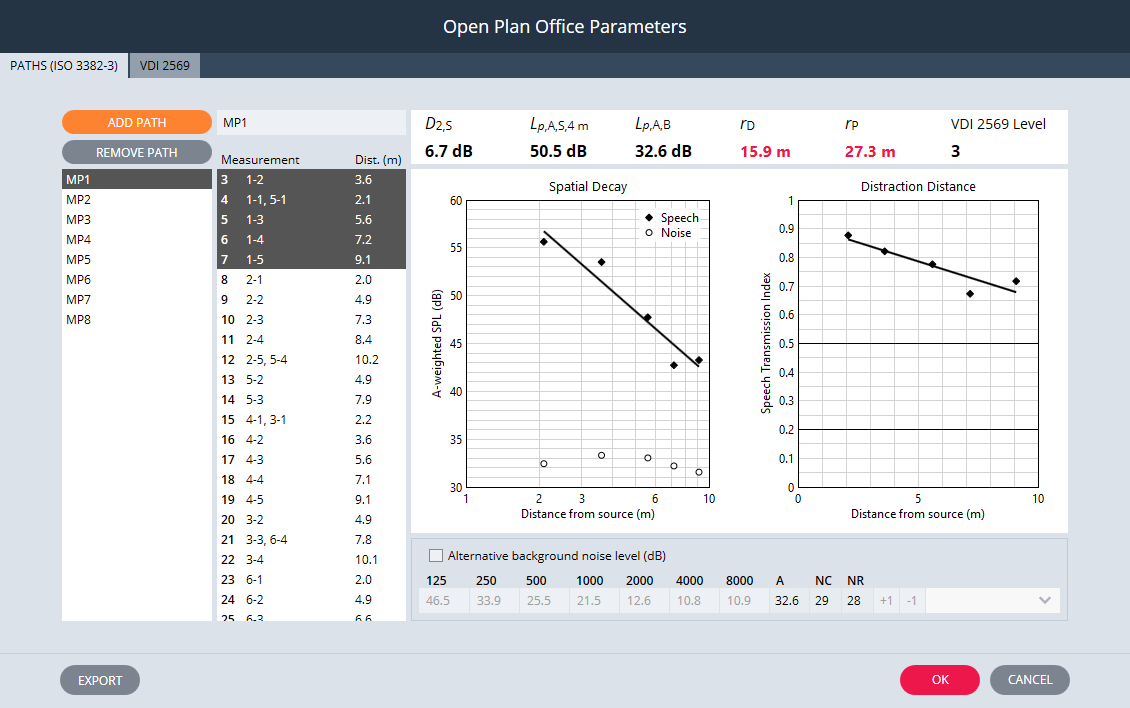 With the release of version 1.4, IRIS can come equipped with a powerful set of tools for Open Plan Office measurements. The new tools will measure:
Spatial decay rate (D2,S)
Level of speech at 4 m from source (Lp,A,S,4m)
Distraction distance (rd)
Privacy distance (rp)
VDI 2569 room acoustic class
These new metrics are calculated according to procedures detailed in two recently published office acoustics standards, ISO 3382-3:2012 Acoustics -- Measurement of room acoustic parameters -- Part 3: Open plan offices and VDI 2569:2016-02-Draft Sound protection and acoustical design in offices.
These features are available in the Open Plan Office module, an add-on option to base installations of IRIS for versions 1.4 and higher.
Please contact your nearest distributor for pricing details.
Older
Newer
The success of a musical performance depends on the sense of proximity of performer to listener. This sense is mediated largely by the directional properties of the reflected sound field.

Sir Harold Marshall

I regard the acoustic designs of Marshall Day Acoustics to be amongst the finest and probably the most innovative in the world.

Dr Anders Gade, Technical University of Denmark

Marshall Day Software is like having an acoustic laboratory in the palm of your hand.

Associate Professor Yan Xiang, Tsinghua University